tesafilm

® Ultra strong

tesafilm® ULTRA STRONG is a transparent and very powerful premium adhesive tape. That's why it's well suited for safely sealing larger letter envelopes, jiffy bags or packages. Moreover, bundling materials or minor repairs can be done without a problem.
Transparent adhesive tape in premium PVC quality

Very powerful adhesive and tear-proof

Can be rolled off smoothly and quietly
All Product details
Product details
Safety Instructions
User reviews
FAQs
Product details
Product description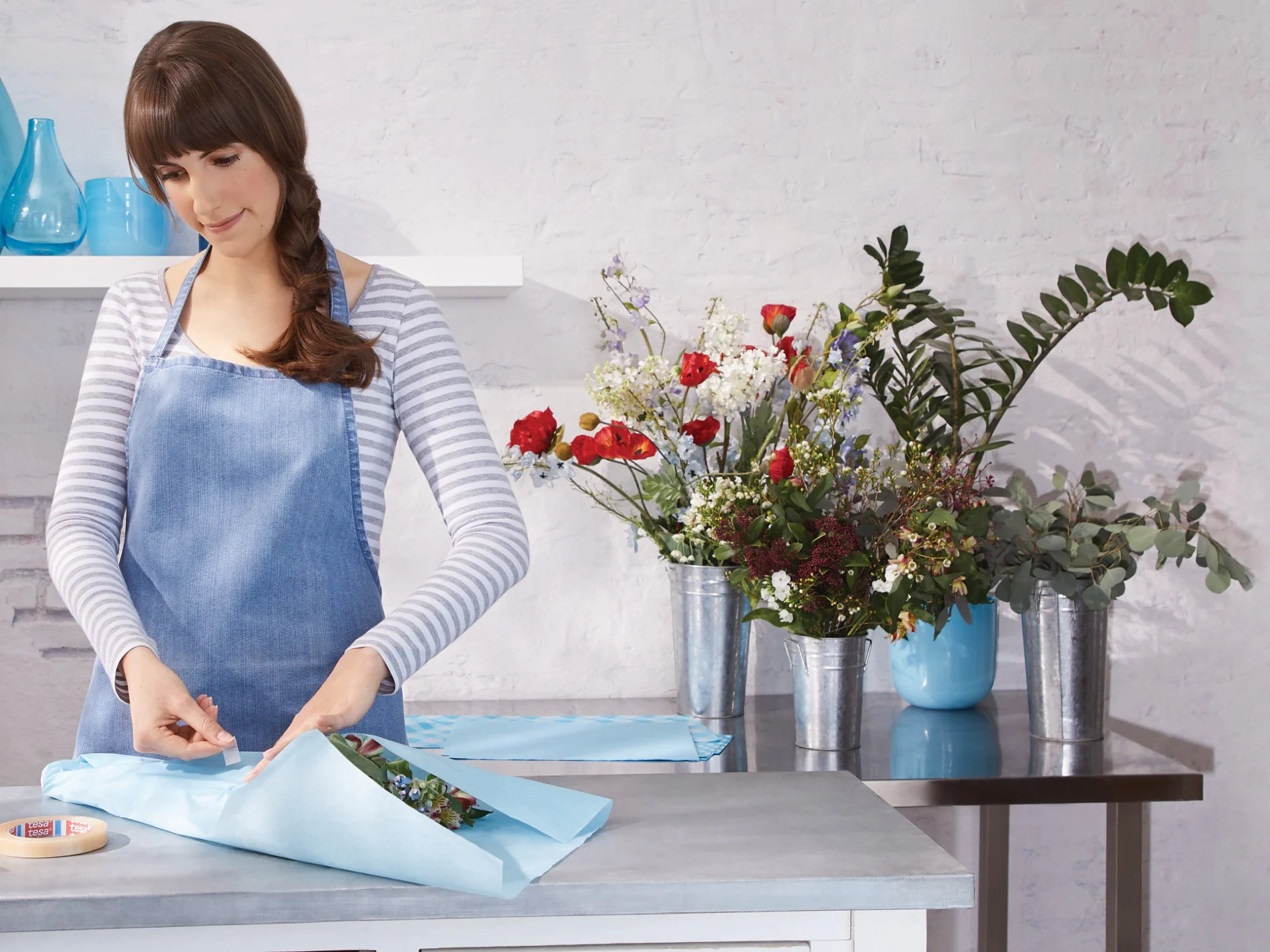 Product description
tesafilm® ultra strong succeeds even in demanding adhesive tasks with ease. Due to its powerful adhesive performance, tear and moisture resistance, you can securely seal larger envelopes, jiffy bags, packages or boxes with this premium adhesive PVC tape. Accordingly, the adhesive tape is used most commonly in shipping points, brick and mortar shops (especially flower shops) or by online shop operators. The transparent adhesive tape rolls off smoothly and quietly and can be used comfortably with all tesa Easy Cut® desk dispensers (33m or 66m, depending on size of the roll).
Transparent adhesive tape in premium PVC quality

Very powerful adhesive and tear-proof

Can be rolled off smoothly and quietly

High moisture resistance

Suitable for all

tesa

Easy Cut® desk dispensers (33m or 66m, depending on size of the roll)
Ideal for the secure sealing of letters, jiffy bags, packages etc. Also perfectly suited for repairing minor damages or bundling materials