tesa

® Protect Protection buffers

tesa® Protect Protection buffers are small plastic pads with shock-absorbing properties that are ideal to protect walls and furniture from damages.
Prevent damages from e.g. door handles

Self-adhesive
All Product details
Product details
Safety Instructions
User reviews
FAQs
Product details
Product description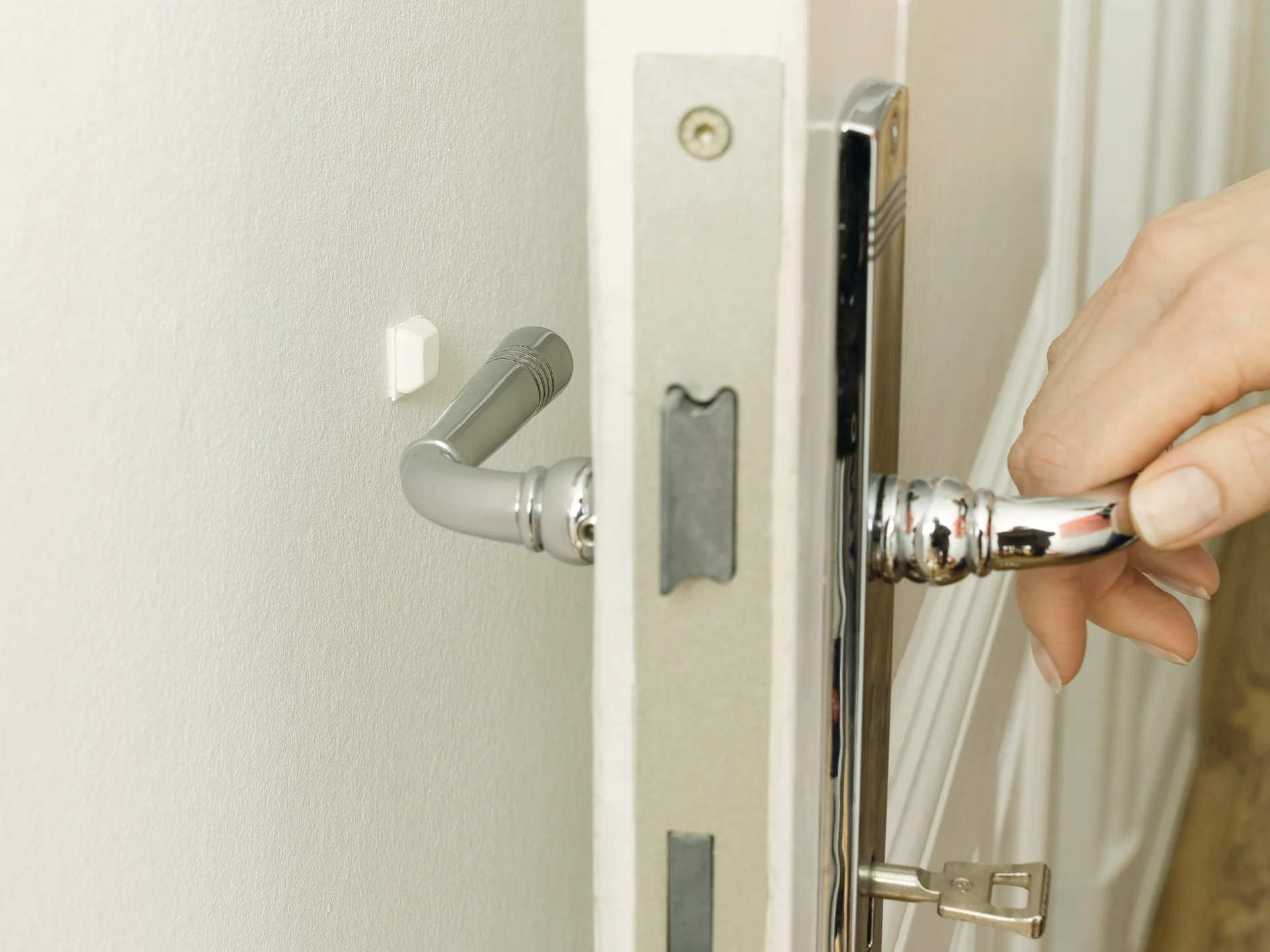 Product description
Sometimes doors are positioned in a way that opening them might cause the handle to damage the wall. tesa® Protect Protection buffers will prevent such mishaps. These inconspicuous small plastic buffers are designed to absorb mechanical shocks that might otherwise damage the wall. They are equipped with a self-adhesive backing to allow fast and easy attachment to any wall. Available in white or brown they unobtrusively blend with their surroundings to offer durable protection.
Prevent damages from e.g. door handles

Self-adhesive