tesa

® handicrafts double-sided fleece

tesa® Double-sided fleece is a double-sided self-adhesive fleece tape for do-it-yourself enthusiasts. It is extra thin for good adhesion & easy separation.
Double-sided adhesion

With release paper so it can be pressed down firmly

Transparent
All Product details
Product details
Safety Instructions
User reviews
FAQs
Product details
Product description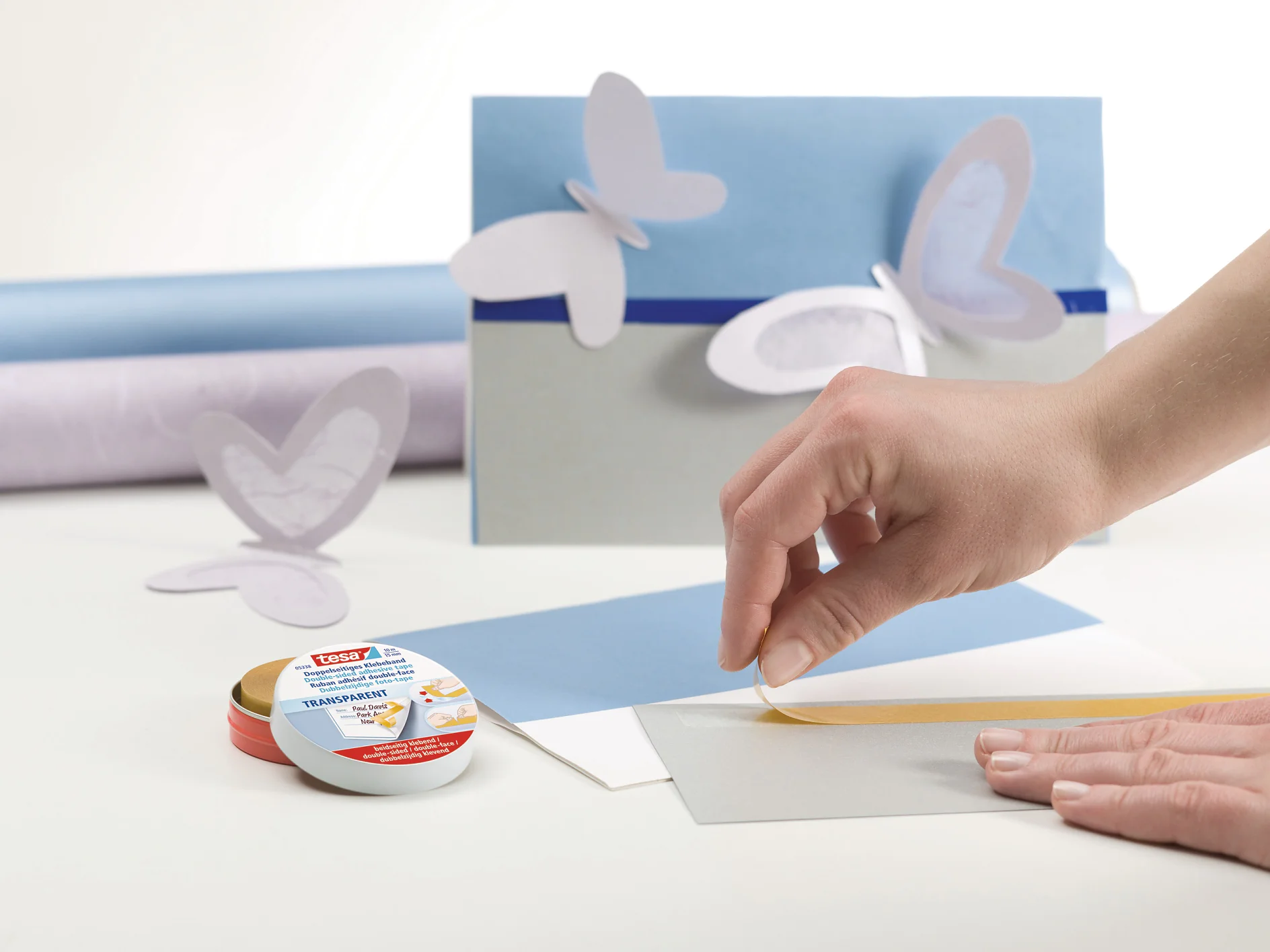 Product description
tesa® Double-sided fleece is a very special self-adhesive tape. It is an extra thin fleece tape equipped with a self-adhesive coating on both sides. Do-it-yourself enthusiasts not only love it for its reliable adhesion. They also appreciate the fact that is resistant against ageing and can be separated easily by hand. Use this highly versatile fleece tape for handicraft and paper decoration. It comes in a decorative tin box that serves as a protective container for long-time storage.
Double-sided adhesion

With release paper so it can be pressed down firmly

Transparent

Good adhesion

Easy to separate by hand
Extra thin

In decorative container for protected storage

High resistance to ageing