tesa

® Hand dispenser COMFORT

The tesa® Hand dispenser COMFORT is a secure and ergonomic tool with an integrated safety blade for the efficient and safe application of carton sealing tape.
Very robust due to stable metal frame

Retractable blade for safe usage (injury protection)

Soft gummed handle for secure and comfortable grip
All Product details
Product details
Safety Instructions
User reviews
FAQs
Product details
Product description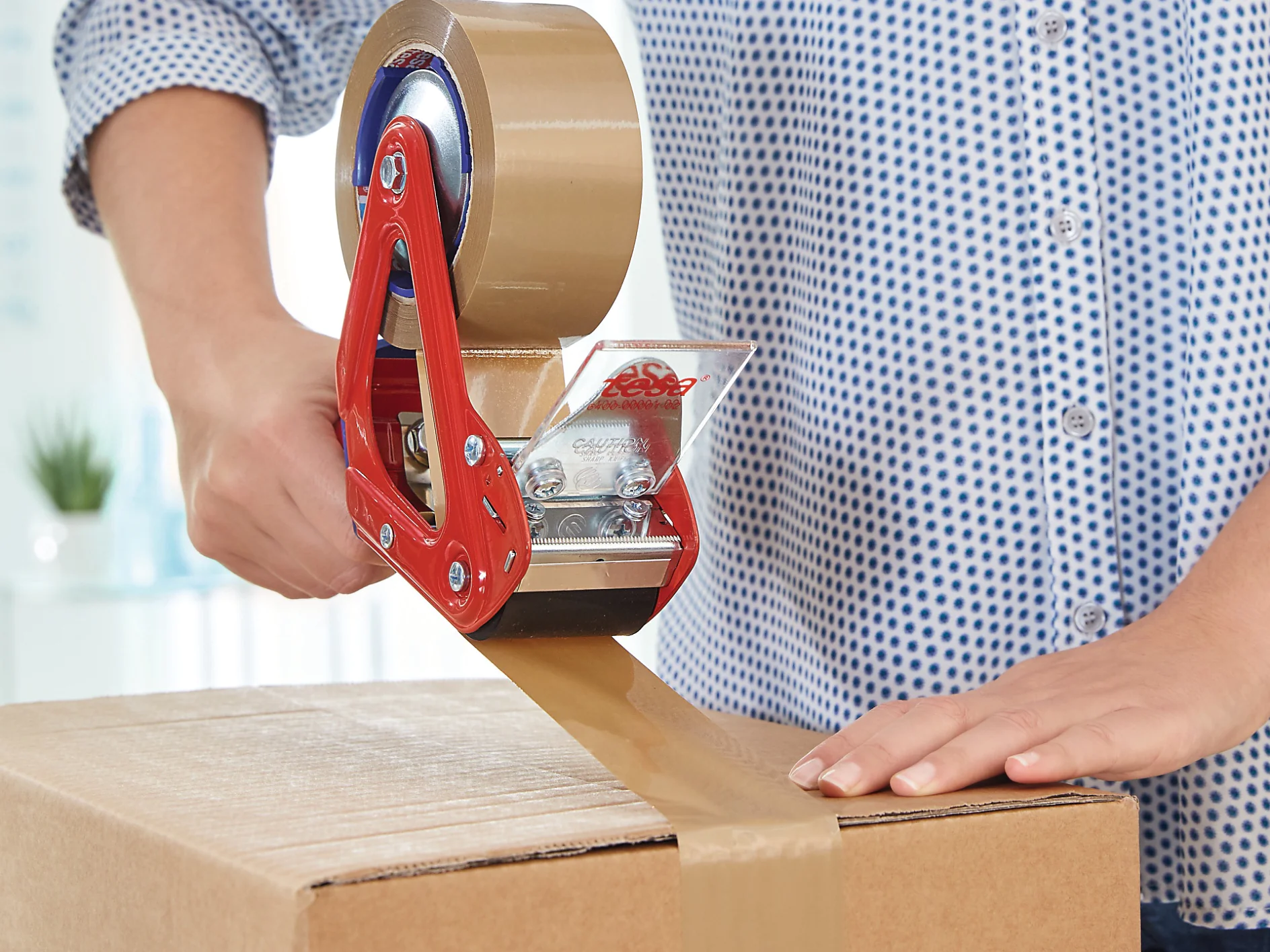 Product description
The tesa® Hand dispenser COMFORT is a robust tool designed for the fast and efficient application of tesapack® packaging and carton sealing tapes. It was designed with industrial applications in mind and combines top-level quality with proven functionality. A sturdy metal design guarantees flawless functionality while a special soft-grip handle supports ergonomic and intuitive operation. Professional-standard safety is guaranteed by a retractable cutting blade that is activated by a special flap at the front of the dispenser. An adjustable tension control allows using the tesa® Hand dispenser.
Very robust due to stable metal frame

Retractable blade for safe usage (injury protection)

Soft gummed handle for secure and comfortable grip

Adjustable tension control

Rubber roller for easy application