tesa

® BAATH shower caddy, self-adhesive, chromed metal

Marked by its depth, the essential tesa® Baath shower caddy has a nice rounded grid design. It is mounted with adhesive rather than drilling, so that walls and tiles stay untouched. The basket can be removed at any time without a trace. With a new adapter BK177-2, it can conveniently be put up in a different location.
Chromed shower caddy, with

tesa

® Power.Kit technology (all-in-one adhesive mounting solution)

Chrome-plated metal, round style, circular wall plates

Reliable hold, waterproof
All Product details
Product details
Safety Instructions
User reviews
FAQs
Product details
Product description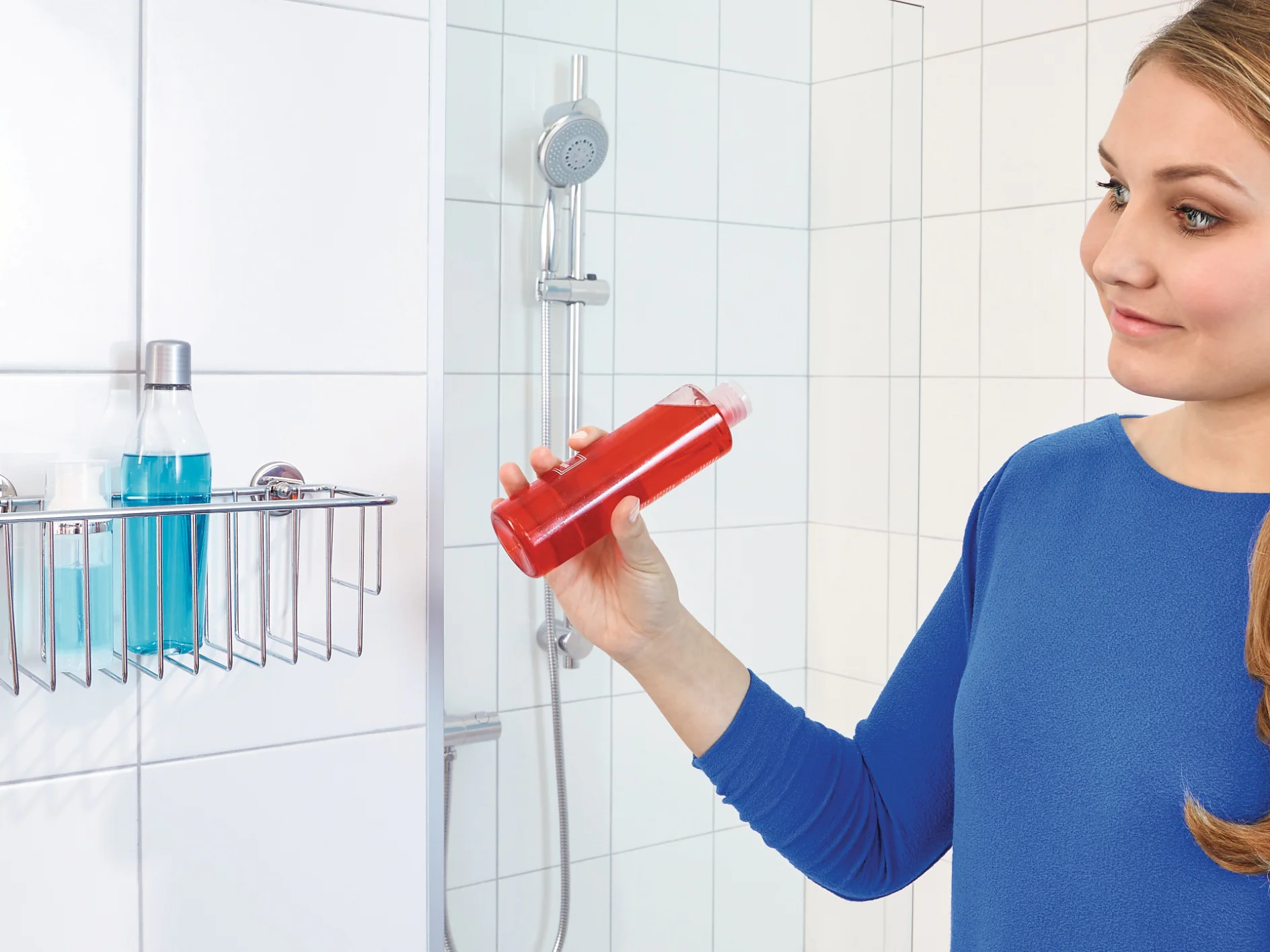 Product description
The rounded tesa® Baath chromed shower caddy is particularly deep so that bottles of toiletries can't easily fall out. Aside from safe storage, the essential basket excels with its attractive design. It's made from chrome-plated metal and has to be rubbed dry after use in a wet environment. Drilling is not required, since the basket is applied via adhesive and so does no damage to walls or tiles. It can be taken down at any time, without a trace remaining, and re-attached elsewhere with a new adapter BK177-2. tesa.Power.Kit Glue: Warning! Hazardous respirable dust may be formed when used. Do not breathe dust.
Chromed shower caddy, with

tesa

® Power.Kit technology (all-in-one adhesive mounting solution)

Chrome-plated metal, round style, circular wall plates

Reliable hold, waterproof

Works on tiles, metal, natural stone, marble, concrete, wood, glass and many types of plastic

Does not work on wallpaper, stucco and other surfaces with non-stick coating
Can be swiftly taken off without a trace and put up in a different location with adapter BK177-2

Effortless application, no drilling

Always rub dry after wet use

Product dimensions: 117mm x 250mm x 125mm