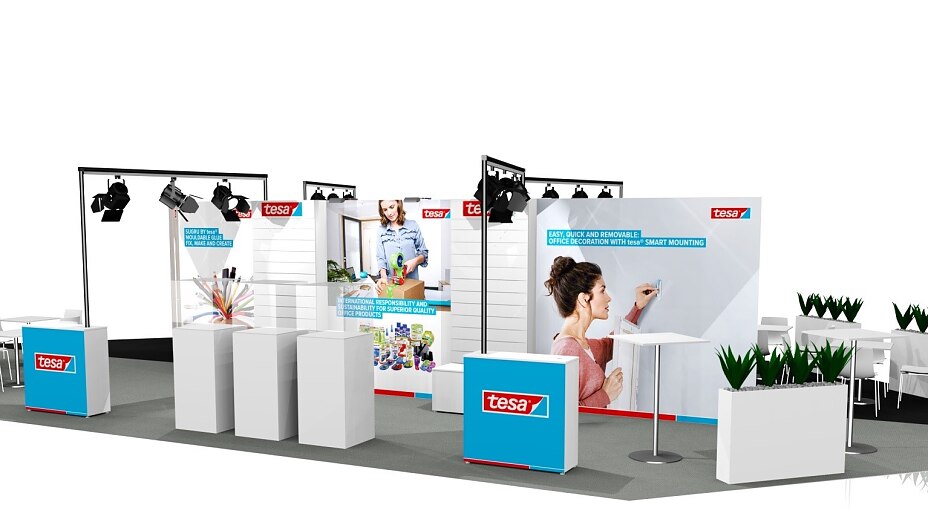 Visit tesa in hall 3 at booth C.81.A at the international trade fair for stationery, office supplies and writing instruments
---
---
Mount without drilling – easier than ever before
With the new trendy products from the tesa® smart mounting system you can safely mount a wide range of decoration, living accessories and small devices to your walls and ceiling.
Mounting can be so easy. No mess, no noise and on top of that no holes in your walls or ceiling. The new adhesive mounting solutions from tesa take care of that for you. With their help you can make your deco dreams and living ideas come true! Do you want to finally hang that holiday picture on your wall or have flowers hanging from your ceiling? The new tesa® Smart Mounting System products, such as the innovative adhesive nail for canvasses, ensure that everyone, even unskilled workmen can mount their favorite items quickly and without further complications. And all of it without ever touching a hammer or drill! The extra strong adhesive formula, the patented tesa powerstrips® technology, ensures strong hold at all times.
Strong hold on wallpaper and plaster
The new product range facilitates the implementation of decoration ideas in an easy and varied way. Whether you want to mount on wallpaper and plaster or on a different surface in your house, the tesa® adhesive nails and screws show their full potential if you are mounting something to your wall or ceiling. Additionally, these smart little helpers have a very easy way of being mounted.   
tesa® adhesive nails exclusively for canvasses from autumn 2019 onwards
A range of tesa® adhesive nails exclusively for mounting canvasses is waiting for you. A little metal wick "digs" itself into the wood on the back of your frame to ensure optimal hold of your canvas. The nail can safely mount your canvas on sensitive surfaces such as wallpaper and plaster up to a weight of two kilograms. A third version of the tesa adhesive nail for canvasses makes it possible for you to mount your canvasses on smooth surfaces like tiles and metal. An additional benefit is that you can adjust the height of the nail. Therefore, you can realign your canvas as often as you like.
New design possibilities for walls and ceiling
Not only can you mount pictures and decoration with the tesa products, but also items that you can't imagine living without nowadays, such as a wifi router. As well as being able to adjust the nail in height, you can also adjust it sideways. This makes the mounting of items with two holes an easy thing. Nicely-shaped white adhesive tesa® wall and ceiling hooks offer further design possibilities that instantly make your home cozy.
Removable without a trace and reusable
The new tesa® adhesive nails as well as the self-adhesive wall and ceiling hooks can be removed without a trace and only a few steps. The reuse of nails and hooks is an option as well. With a new tesa powerstrip the mounting solutions gain back their strong holding power.
tesa smart mounting system
tesa always listens to what consumer's wishes. That's why the innovative tesa® smart mounting system is constantly enriched with the new products. At the moment the range includes 44 self-adhesive products, which allow you to mount a wide range of items reliably to multiple different surfaces.
Smart Mounting with
tesa
®
Affixing and hanging up objects has never been this easy. With tesa® Smart Mounting System, we present you with a stress-free way to decorate your living space. In order to securely mount objects, you don't need to have any expert knowledge or talent. You can save time, avoid damage, and leave your tools on the rack. Drills and hammers are yesterday's news. And if you want to redecorate, that's no problem at all because our innovative adhesive solutions keep you flexible. Discover the diverse options offered by our 48 new products!
Clean Air with our dust filter for laser printers
The tesa Clean Air® fine dust filter for laser printers, fax machines and photocopiers ensures clean air in the office. It uses micronAir® Office technology to constantly filter even the smallest particles: you can be sure that the air in the office is free to a large extent from any fine dust particles produced by laser printers.
Sugru by
tesa

® - World's first mouldable glue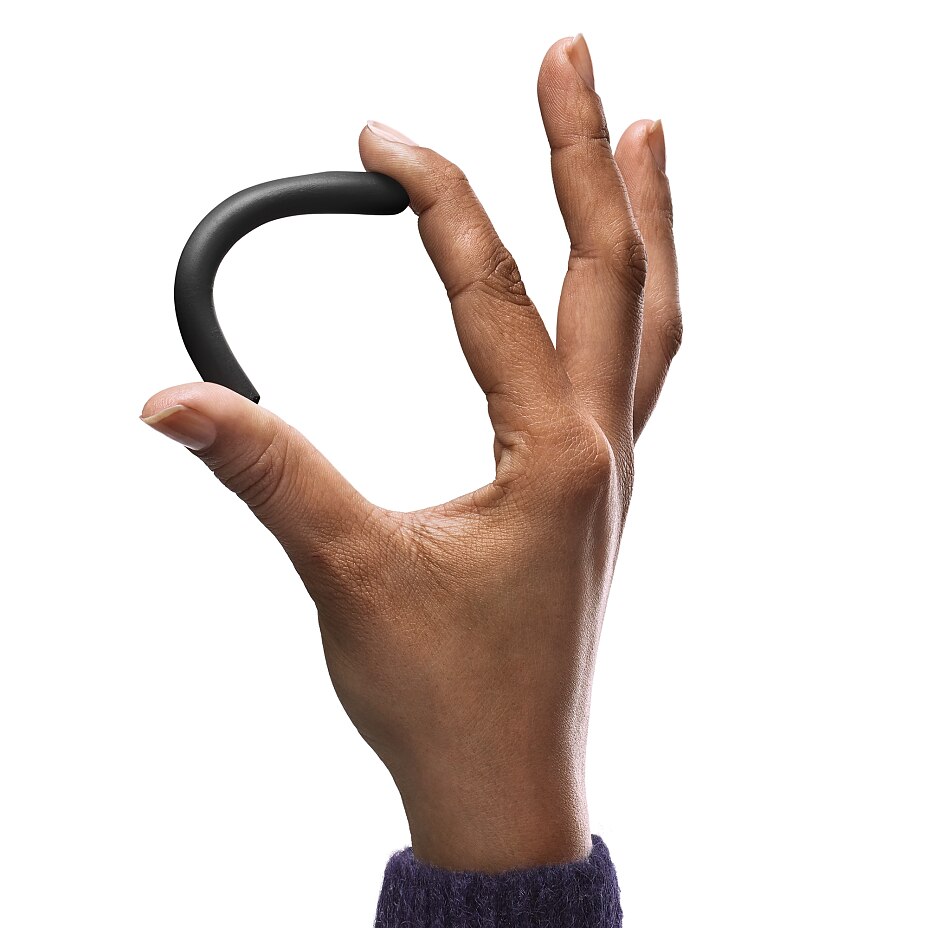 Mouldable
Out of the pack, Sugru Mouldable Glues are designed to feel soft and malleable like play-dough. Roll the material in your fingers. Press it where you need it, and mould it by hand into any shape. From an ultra-thin patch to a shock-absorbing bumper, you have 30 minutes to shape it, smooth it, and reposition it as required.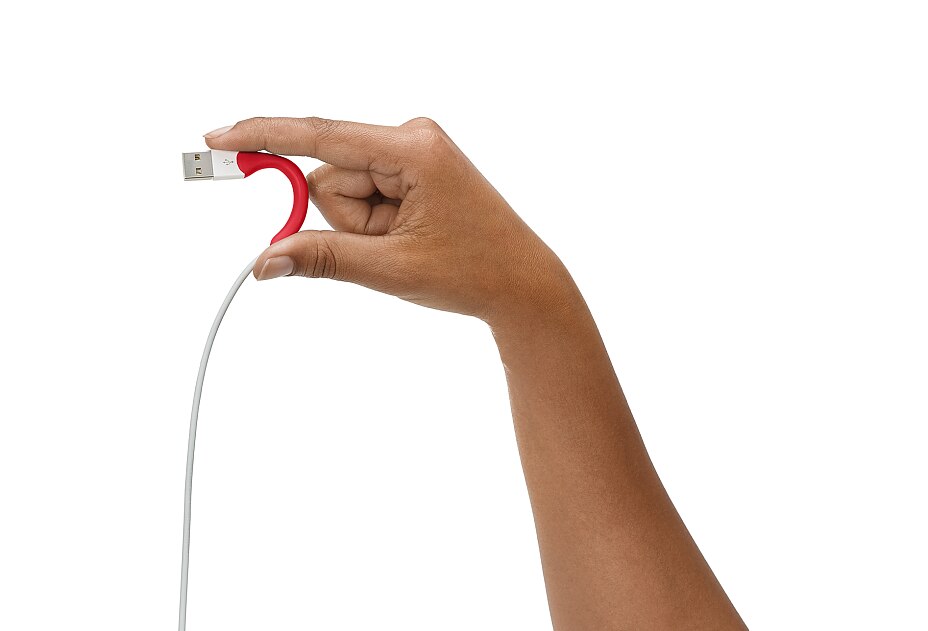 Flexible
Leave for 24 hours. Thanks to some clever science and advanced technologies, Sugru Mouldable Glues react at room temperature, simply on exposure to air. They crosslink into strong, flexible and tactile silicone rubbers overnight. Sugru Mouldable Glues will flex with the materials they're applied to, so you can fix things that need to bend. They work like nothing else on leathers, fabrics or flexible plastics.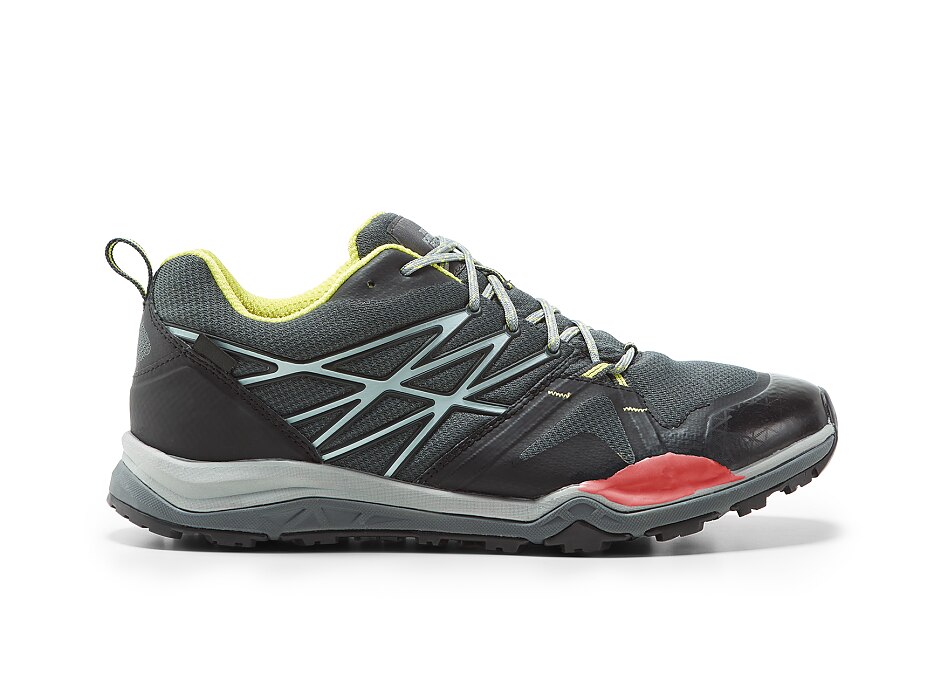 Waterproof & Durable
Once cured, Sugru Mouldable Glues are waterproof and long-lasting, just like other silicone rubbers. So you can use them in challenging environments like wet bathrooms, shower and sink areas – even outdoors with long-term exposure to the sun, sea and other weather conditions.