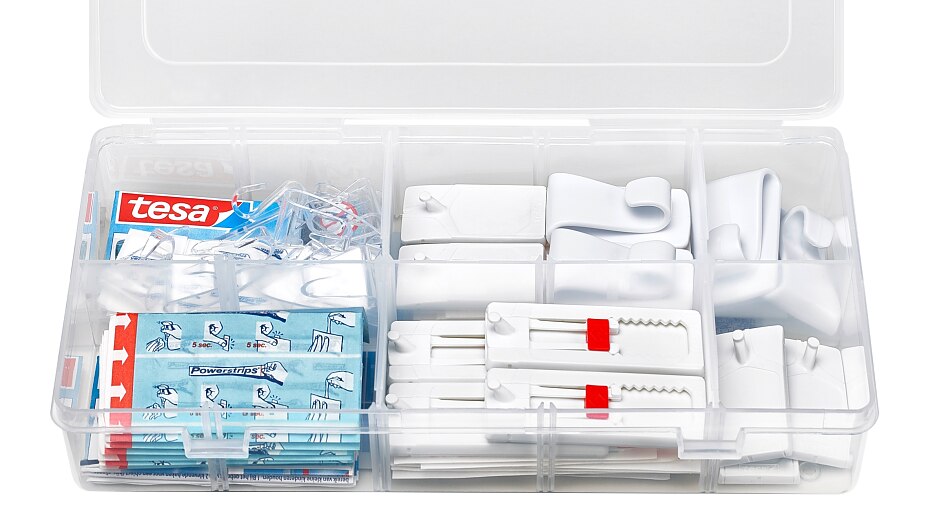 Hey you! Thanks for purchasing the tesa Smart Mounting Box! With the tesa Smart Mounting System you can wall mount almost anything, anytime. Thanks to Powerstrip technology, redecorating is no problem! You can move your favourite pictures whenever you want, without leaving a trace. The perfect solution to temporary decorations for the holiday season, weddings, birthdays and more, with the Multibox you have infinite possibilities of how to decorate your home.
---
---
Everything you need in one box!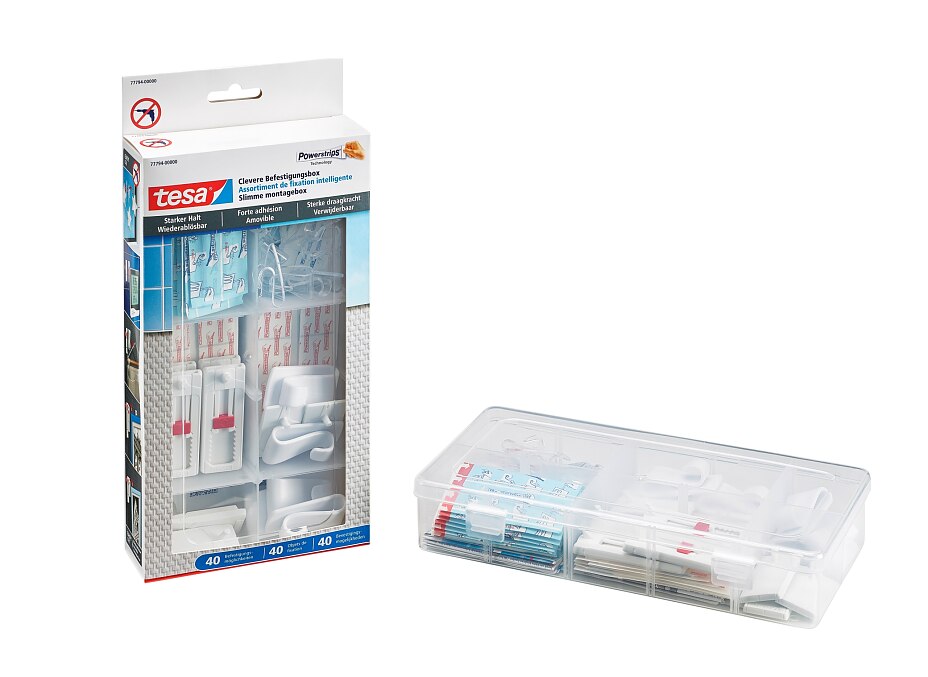 With the Smart Mounting kit you have all the tools you need for easy picture and item mounting. All products are simple to remove and leave no trace. Never damage the surfaces around your home again!
• A set of our most popular smart mounting solutions.
• Great for surfaces all around your home such as wallpaper, tiles, glass, plaster, and more
• Hang up to 40 items with this kit!
• Removable without a trace
• Reusable with a new tesa Powerstrip®
Inside the box:
Already finished with decorating and making your home more stylish? 
Your box is empty now and you want to re-fill it with your favourite tesa products? 
Don't worry! In the below picture you can hover over your favourites, click on more info and get directed to where you can re-purchase the right product.