Creative ways to give money – ideas to make your own original gift wrapping for money
When there's a party coming up, guests regularly wonder, What present would the host like best? Even if you know his or her desires and interests very well, that question is often one of the hardest to answer. Giving money, on the other hand, that's a safe bet. Because then, it's up to the recipient what to buy with that money.
Moreover, many hosts do ask for money as a gift. In particular at weddings, money gifts are very popular. After all, that's one way to avoid getting a few too many coffee makers… So, it doesn't come as a surprise that wedding invitations often feature – more or less – funny ways to express this desire. Perhaps, it's "Don't buy stuff for us, stuff our wallets!" or maybe "Buying, shopping, choosing; if it doesn't make you smile; it feels like losing – but money goes the extra mile!"
Wrapping Money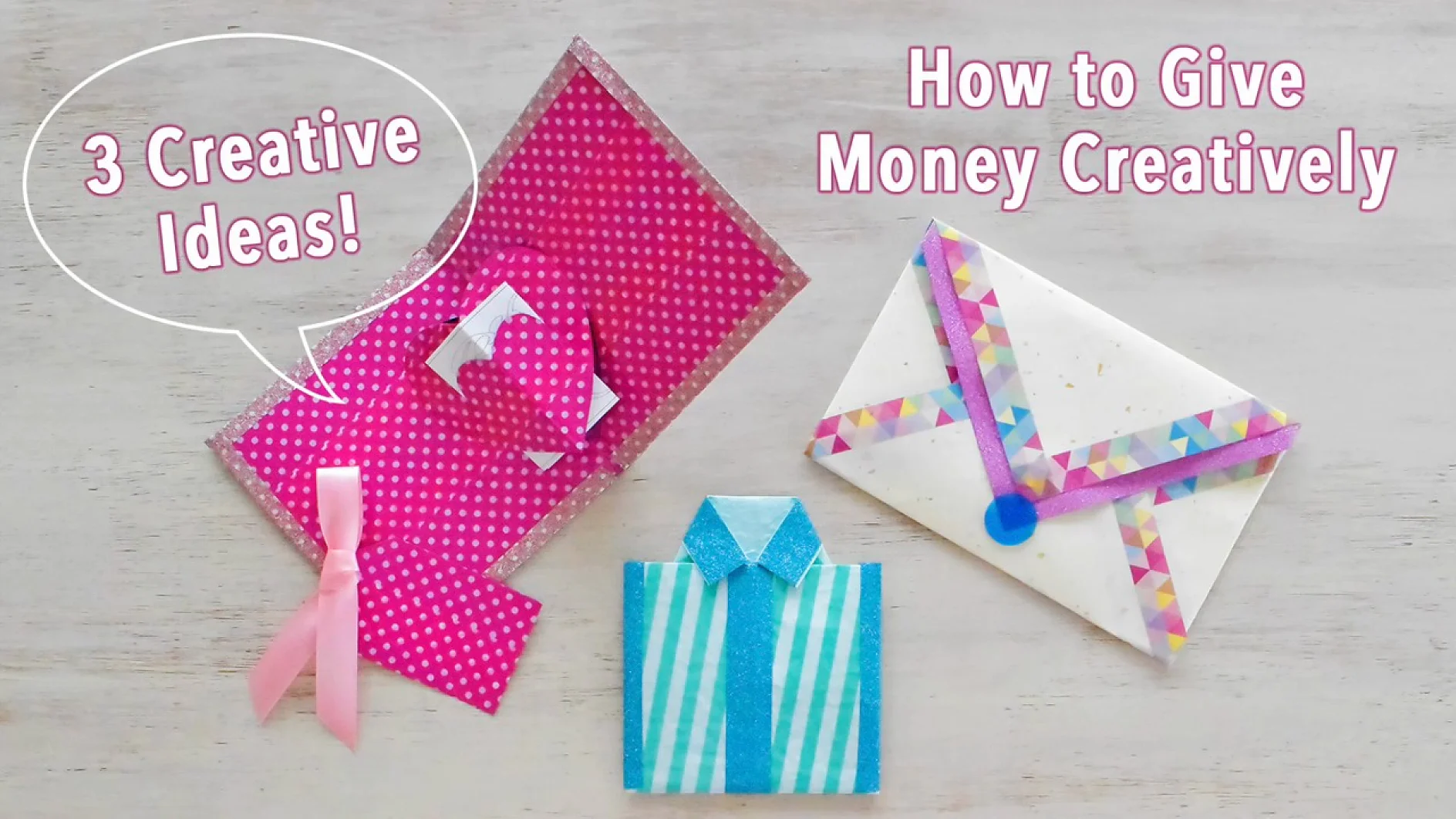 How to wrap money as a present?
Sure, you can just put the bills into a white envelope. That might not turn out to be quite the most lasting memory, though. And while shops offer a selection of nice wrapping options, it's still more original to make something yourself. There are a lot of creative and cute money gift ideas how to make sure that people will remember your present with a smile.
In our video clip, we present three charming ways to give money:
1. A pop-up heart card
2. A stylish origami shirt
3. A colorful envelope
For putting these ideas together, all you need is a little time, effort and the right materials. As well as some adhesive solutions from the vast range of tesa. Special "talent for DIY" is not required. Please consider our ideas for colors and patterns only as suggestions. You know much better what fits the host of the party you're going to.
And now get started folding, cutting and gluing! Enjoy making your own money gifts!