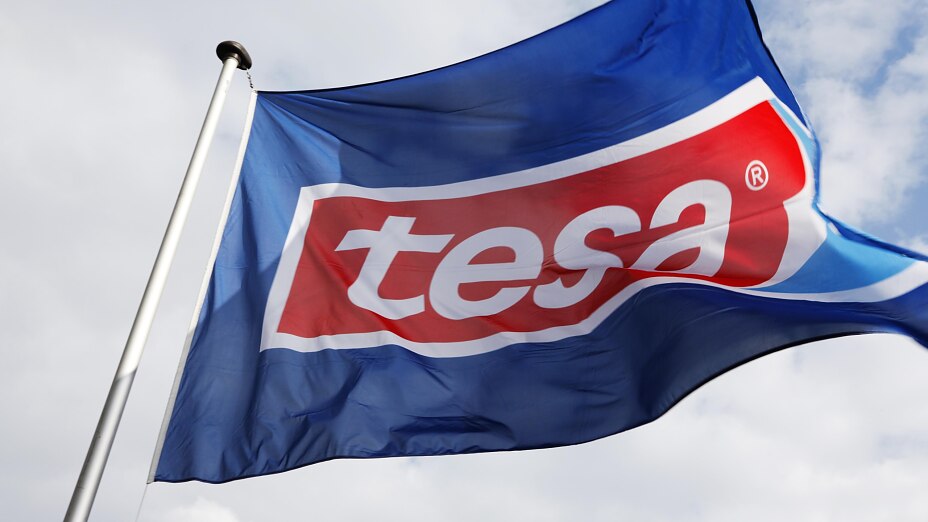 Business Development 2019
In 2019, tesa reports positive growth in a difficult market environment
---
---
In 2019,
tesa

reports positive growth in a difficult market environment

The tesa Group looks back on a challenging but successful financial year 2019, where the international technology group once again managed to strengthen its innovative power and its proximity to customers in industry and trade worldwide. Last year, tesa (4,926 employees, 63 affiliates) achieved nominal sales of 1,378.7 million Euro. This corresponds to an increase of EUR 35.9 million (+2.7%) compared to the previous year. Compared to 2018 (210.3 million Euro), the operating result (EBIT, excluding special effects) increased to 211.6 million Euro (+0.6%). The return on sales excluding special effects was 15.3% (2018: 15.7%). "All regions and business areas have contributed to this positive development," explains tesa CFO Dr. Jörg Diesfeld. "In addition to organic growth, we want to continue to expand through acquisitions and bring technological know-how to the group," says the CFO. "Like many other multinational companies, we are facing major challenges. This includes increasingly volatile markets, enormous pressure to innovate and elevated, fast-changing customer expectations," says Dr. Norman Goldberg, CEO of tesa SE. "That's why we want to become even faster, more innovative and more sustainable in all areas and across borders and further sharpen the focus on our customers," explains the CEO.

Adhesive tapes with additional functions for smartphones, tablets, and notebooks

Once again, tesa accomplished particularly strong growth in Asia, above all via project business with products for customers from the electronics industry. These include, for example, new assortments of electrically conductive adhesive tapes. Besides mere bonding, these special products in electronic devices fulfill the important task of conducting or shielding electrical voltage. In the segment tesa Automotive, another important pillar of the division Direct Industries, tesa was unable to escape the global economic slowdown, but did well in comparison with the market environment, particularly with products for the current industry trends in electromobility and the expanding automation of production lines.

The Direct Industries division's share of total sales was just under 60%. The Trade Markets division, which includes applications for end consumers and professional tradesmen as well as for the industrial trading business, contributed around 40% of total sales during the reporting year. In this context, sales via the digital channels grew once again in double digits. Among other things, tesa tested the first online shops, one of them at "tmall", a large online marketplace in China.
tesa

Business Development 2019
Operating result (EBIT) without special factors
EBIT margin without special factors
Africa / Asia / Australia
Adjusted for structrural and exchange rate effects in percent