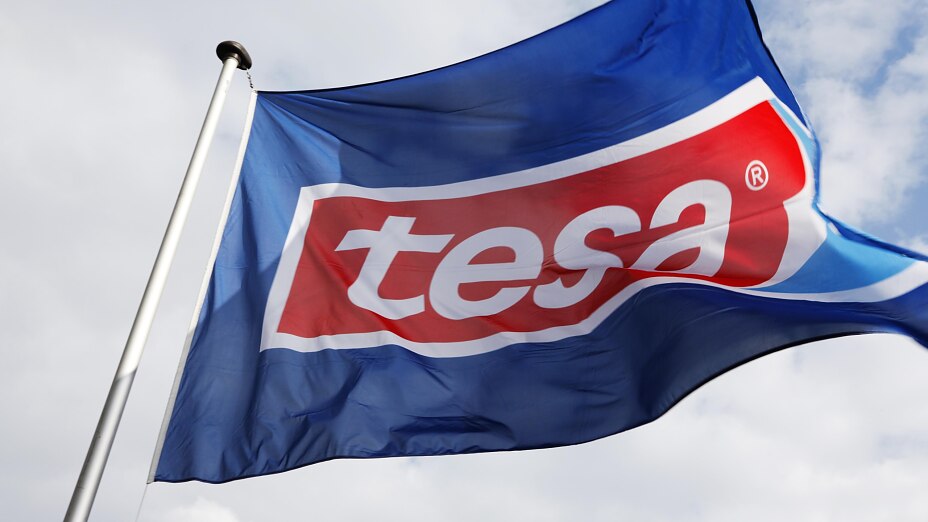 Business Development 2020
---
---
The
tesa

Group looks back on a challenging but successful fiscal year 2020.

Even during the Covid 19 pandemic, tesa was able to supply the customers on time and to the usual extent in 2020. tesa was also able to intensify relationships with the business partners and acquire new customers. As a result, the tesa Annual Report 2020 shows a positive result overall. "One of the reasons for tesa's good result is the large variety of sectors the company is represented in, while offering a high degree of service and innovative product developments. Declines in individual sectors, such as Automotive, was almost entirely compensated for by gains in other sectors," explains CEO Dr. Norman Goldberg. 

Last year, tesa (4.716 employees, 61 affiliates) achieved nominal sales of 1,325.5 million Euro. This corresponds to a decrease of EUR 53,2 million (-3,9 %) compared to the previous year. Compared to 2019 (211.6 million Euro), the operating result (EBIT, excluding special effects) decreased to 203.8 million Euro (-3,7 %). The return on sales excluding special effects was 15.4 % (2019: 15.3%). 

"After a very difficult first half - due to the Corona pandemic - tesa was able to grow again in the third and fourth quarters. The strong development in the second half of the year meant that sales in 2020 as a whole were almost at the same level as in 2019," says tesa CFO Dr. Jörg Diesfeld. 

Strong results for Consumer & Craftsmen, Electronics and Electromobility 

Consumer & Craftsmen in particular recorded an excellent fiscal year, since many people used the time at home for repairs and renovations. The digital sales channel with online marketplaces and a separate online shop developed in the double-digit percentage range. 

In the Electronics division, tesa was able to build on its position as one of the leading providers of innovative solutions in a strong competitive environment for smartphones and tablets, in particular. The division benefited from the trend towards high-quality devices as a result of the COVID-19 pandemic. Even though the Automotive sector experienced a strong downward trend, tesa was able to take advantage of the electromobility megatrend and expand its product portfolio into the areas of insulation and battery cell bonding, for example, and to acquire new customers by these means – as it did in 2019. 

"This all would not have been possible without so much courage and motivation. Special thanks go to all employees worldwide who shaped tesa's success in 2020 through their tremendous commitment, and with their action demonstrated their passion for our brand and our company. I would also like to thank our customers and business partners, as well as our shareholder Beiersdorf for their trust and partnership," thanks Norman Goldberg. 
tesa

Business Development 2020
Operating result (EBIT) without special factors
EBIT margin without special factors
Africa / Asia / Australia
Adjusted for structrural and exchange rate effects in percent