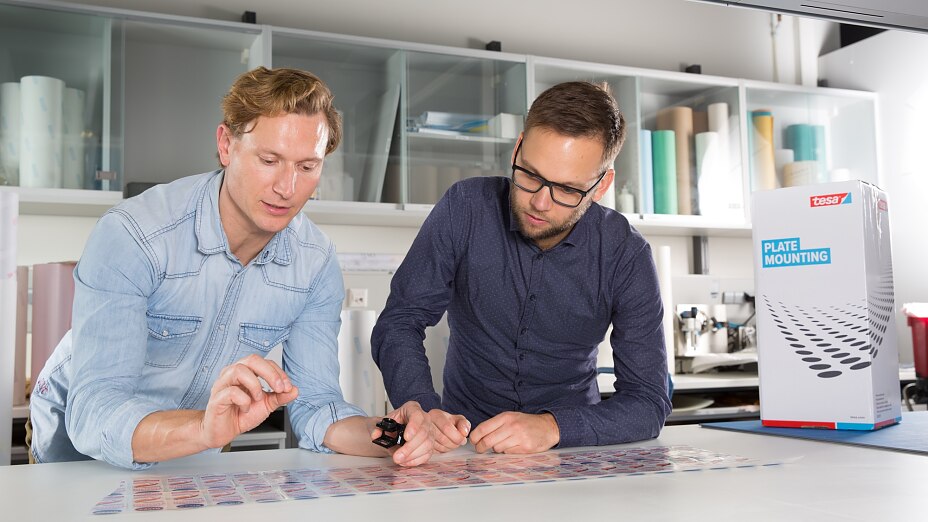 Customer Engagement in the Flexographic Printing Industry
Adhesive solutions based on market driven demands
---
---
Reliability Around the Globe
Customer intimacy is not just a catchphrase within our team, it is the foundation of how we go to market. Our dedicated flexo team focuses on solving challenges that arise in the plate mounting industry. This is only possible through a close connection to the customer. In 2017 we traveled across the globe to participate in events that focused on industry trends and customer demands. The market insight we receive from our customers, partners, and friends is vital. We consider these expert dialogues as valuable resources to understand market needs. In return, we use these conversations and events as a basis to consistently develop innovative and reliable plate mounting tape solutions.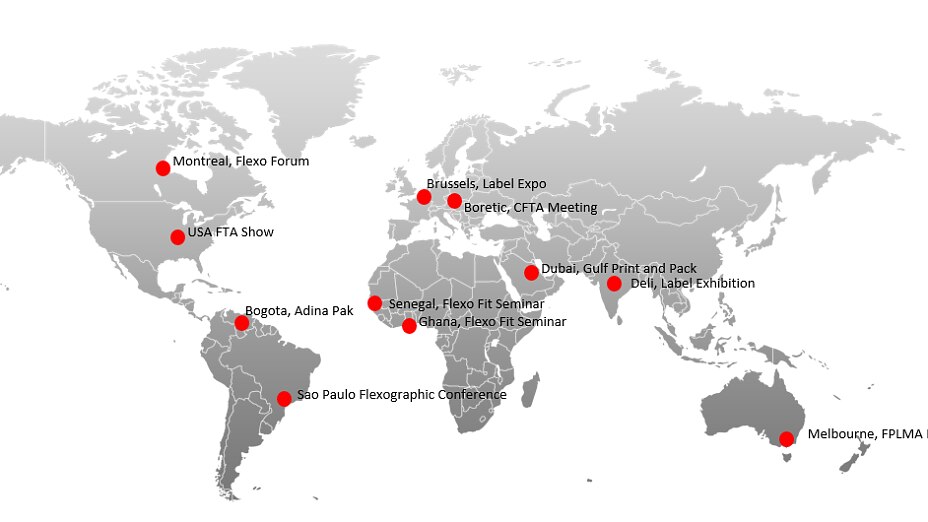 One highlight of 2017 was our participation at the Andina Pack Exhibition. It is the most important packaging fair in Central America and the Caribbean with over 18,000 visitors from the Andean Region. This exhibition is a meeting point for more than 500 top international companies from the filling, packaging, and converting industry. Our main goal during the exhibit was to further engage customers by addressing their concerns on a more personalized level. One way we achieved this was by hosting a mounting tape training called "Productivity and Efficiency in Only One Roll." The training was presented by our flexography specialist, Leonardo Loaiza. This forum provided customers with an opportunity to ask questions and discuss their individual needs in detail.
In addition to hosting a training we also participated in Andina Pack's "Innovation Capsule" event. This inaugural showcase recognized exhibitors with the most impactful and innovative projects and processes. Our online Foam Advisor tool was among those recognized.  The tool was created to assist end users and distribution partners when choosing the right foam hardness for solids, screens, and combination motifs. Upon entering specific process parameters into the Foam Advisor, customers are advised on the most suitable product line (adhesive package) from our tesa Softprint® assortment. This combination of foam hardness and adhesive packages helps printers achieve excellent print quality and high process efficiency by easily determining the best plate mounting tape solution.
Product solutions based on customer feedback
Regardless of whether our team is at a trade show, hosting an on-site customer training, or sitting on an expert panel amongst other industry leaders there are common trends we are often asked to address. 
One of the most prevalent topics we discuss within the flexographic printing industry involves smaller lot sizes (shorter print runs) and higher print quality requirements. To meet industry demands and provide additional support to the market we extended our FLEX-Design product assortment. Our flexible product design and knowledge of market needs allows us to react to specific customer demands and provide tailored-made product solutions. An example of this can be seen in our in our tesa Softprint® FE-X product line, which was developed to solve issues concerning shorter print runs and print quality requirements.
We aren't just listening to customer demands, we are acting on them. Our goal is to take the information we're given and create solutions that eliminate print defects and enhance the print production process. As a result of our market approach, our customers are one of our most valuable resources. 2018 has already presented interesting opportunities and we hope you are looking forward to our new and exciting projects as much as we are! To stay up to date on our newest product innovations and learn what events we'll be attending this year follow our LinkedIn page.