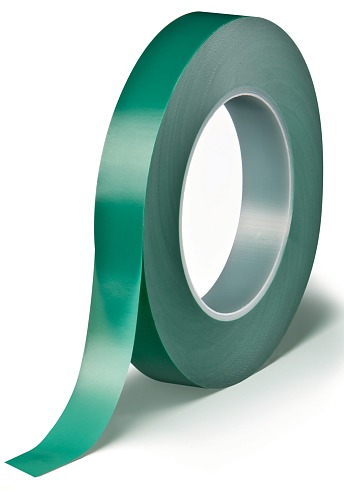 ---
---
Product description
tesa
®
4215 is a high-quality PVC-free fineline tape with a rubber adhesive. It is designed for applications where sharp color edges for two-tone designs are required. The PE backing of
tesa
®
4215 leads to an overall flexible behavior of the tape, thus allowing application to narrow curves and difficult 3-D shapes.
The temperature resistance of 120°C/1h allows the use of
tesa
®
4215 in medium-temperature applications, such as car bumper masking.
Standardized and customized applicators for
tesa
®
4215 are available to ensure efficient tape application.
Main features:
Very flexible tape for narrow curves and difficult 3-D shapes
Residue-free removal up to drying temperatures of 120°C
Easy unwinding, also suitable for overmasking
Halogen-free tape design
Technical properties
Temperature resistance (paint)
Temperature resistance (PP-EPDM)
Additional Info
Fineline tape can be applied by hand or by using dispensers,
die cuts are available as
tesa
®
54215
tesa® products prove their impressive quality day in, day out in demanding conditions and are regularly subjected to strict controls. All technical information and data above mentioned are provided to the best of our knowledge on the basis of our practical experience. They shall be considered as average values and are not appropriate for a specification. Therefore tesa SE can make no warranties, expressed or implied, including, but not limited to any implied warranty of merchantability or fitness for a particular purpose. The user is responsible for determining whether the tesa® product is fit for a particular purpose and suitable for the user's method of application. If you are in any doubt, our technical staff will be glad to support you.