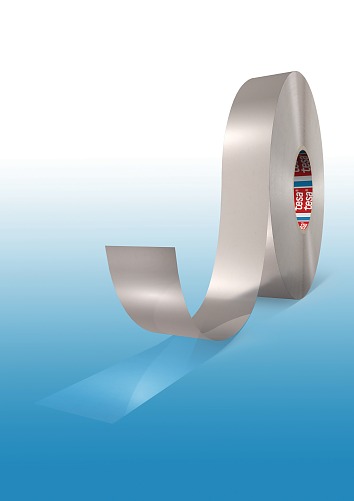 ---
---
Product description
tesa
®
62013 is a transparent double-sided adhesive tape and it is ideally suited to the automatic or manual fixing of all card types to paper.
The open side is made of a permanent adhesive, which ensures a reliable fixation of the card to paper. On the reverse side, which is covered by a release liner, there is a removable adhesive which is optimised for the temporary attachment of all card materials.
tesa
®
62013 can be cut into customer indivual lengths.
After the mailing process the card can be removed easily without leaving behind any residues or stains. Therefore
tesa
®
62013 is an optimised solution for the mailing of all card types.
Features:
Easily removable without leaving residues or damaging the card
High adhesive reliability to all card materials and surfaces
High processing reliability
Up to 4,000 labels/hr can be applied automatically

tesa

® 62013 can be applied automatically and manually
Main applications
Mailing of cards
Technical properties
Adhesion to Steel (permanent side)
Adhesion to Steel (removable side)
Additional Info
Standard format: 18mm x 300m
tesa® products prove their impressive quality day in, day out in demanding conditions and are regularly subjected to strict controls. All technical information and data above mentioned are provided to the best of our knowledge on the basis of our practical experience. They shall be considered as average values and are not appropriate for a specification. Therefore tesa SE can make no warranties, expressed or implied, including, but not limited to any implied warranty of merchantability or fitness for a particular purpose. The user is responsible for determining whether the tesa® product is fit for a particular purpose and suitable for the user's method of application. If you are in any doubt, our technical staff will be glad to support you.