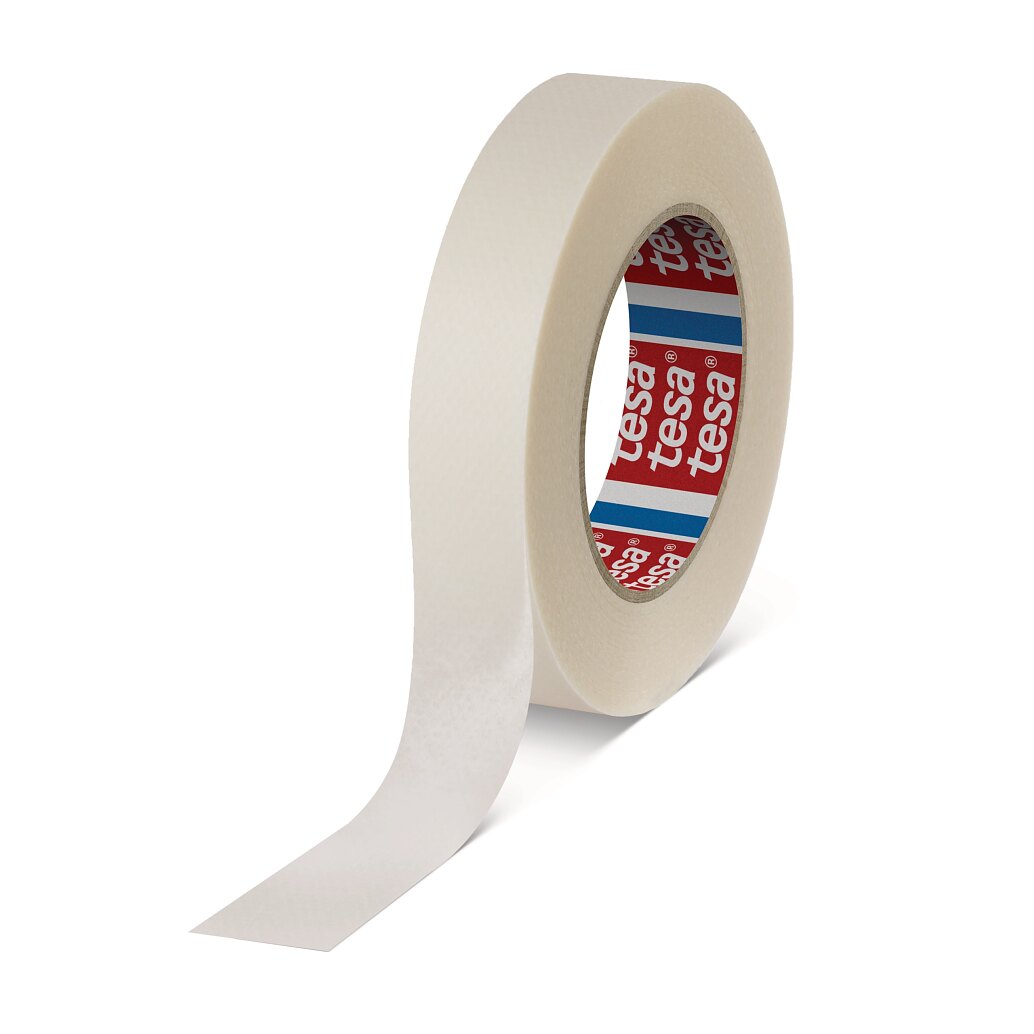 tesa

® 4582 High Adhesion

High adhesion venting tape
tesa
® 4582 is a single-sided tape for venting applications. It is based on a nonwoven fabric coated with a specific pattern to partly cover the backing. The homogeneous spread of adhesive ensures constant venting performance.
The specific coating structure of
tesa
® 4582 achieves a very high adhesion level while maintaining good air permeability.
Features:
The high adhesion level achieves a perfect hold on various production circumstances
The good permeability for air and other gases allows the foam to fill the entire body resulting in an optimal thermal insulation
The permeability is homogeneously spread for efficient processes and constant foaming results
Works excellent as a barrier against foams to decrease foam leakage and cleaning effort
Unwinds gently to avoid curling which makes the handling easier in order to reduce process time
Comes without a liner to reduce the general waste in production sites
Easily torn by hand for an increased working efficiency
Is conformable to shaped structures
Allows an exchange of moisture and other gases
The venting tape is used to cover holes during foaming processes in different industries
Designed for appliances where the foam is used to insulate fridges and freezers, as well as to stabilize the body
In production of special vehicles such as refrigerator trucks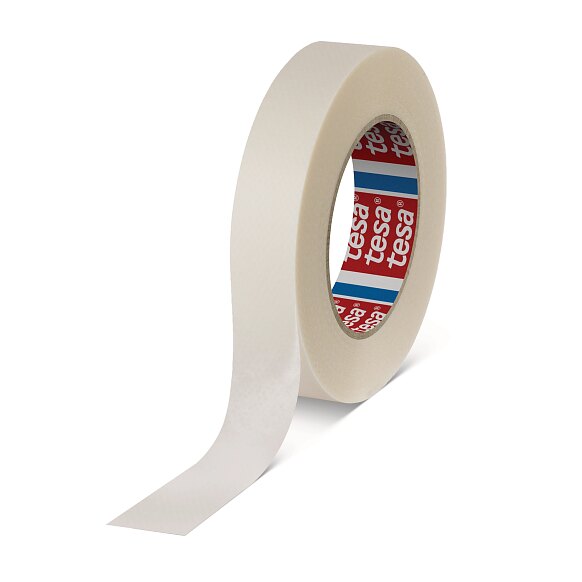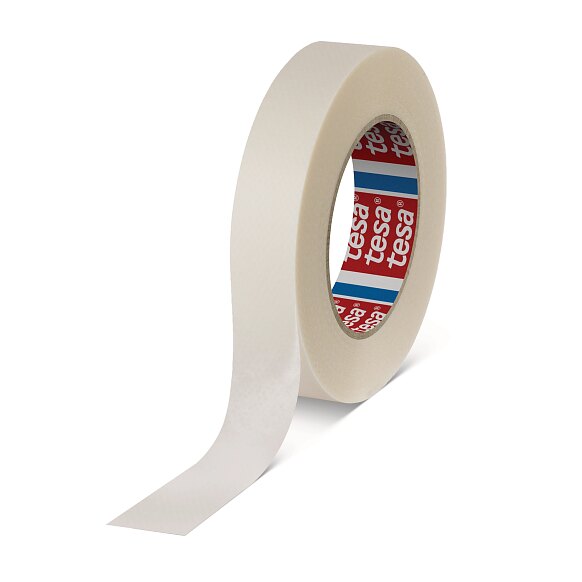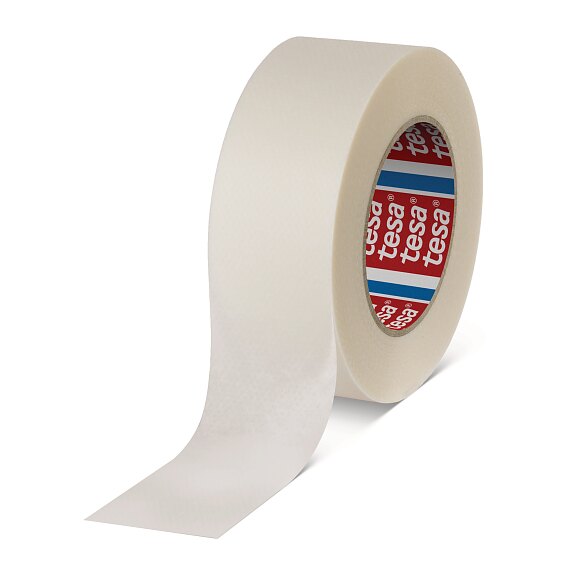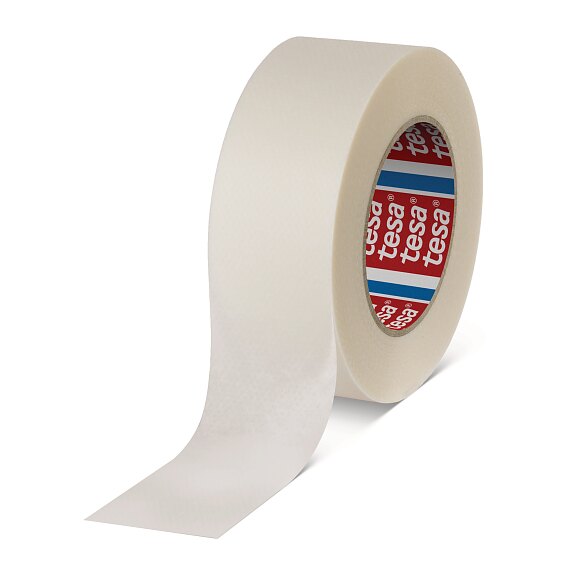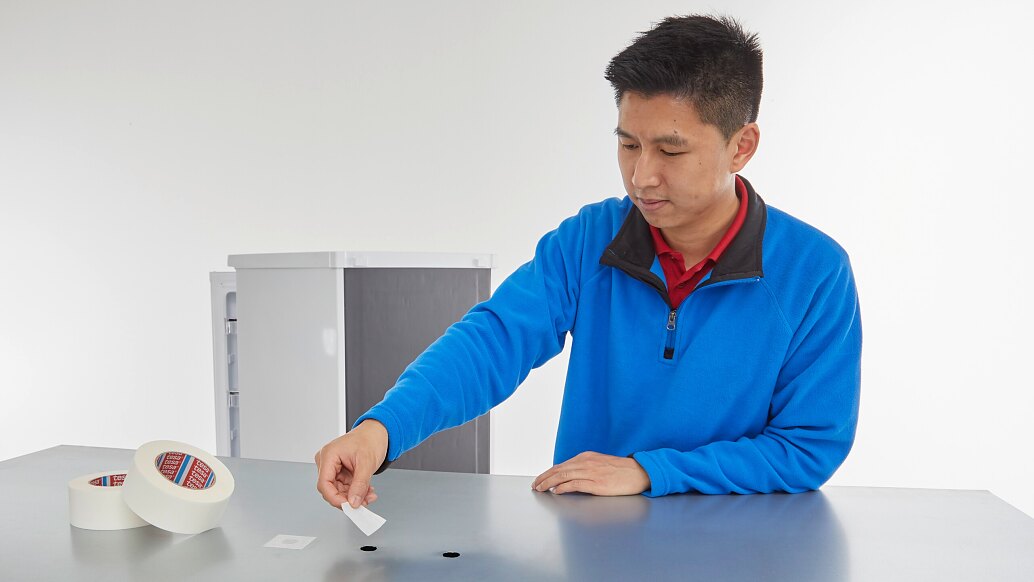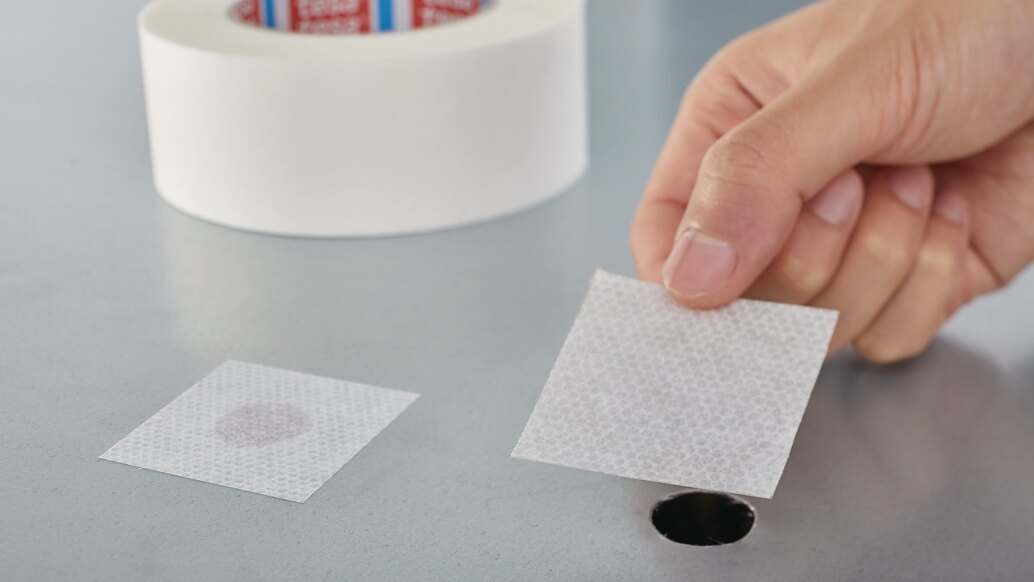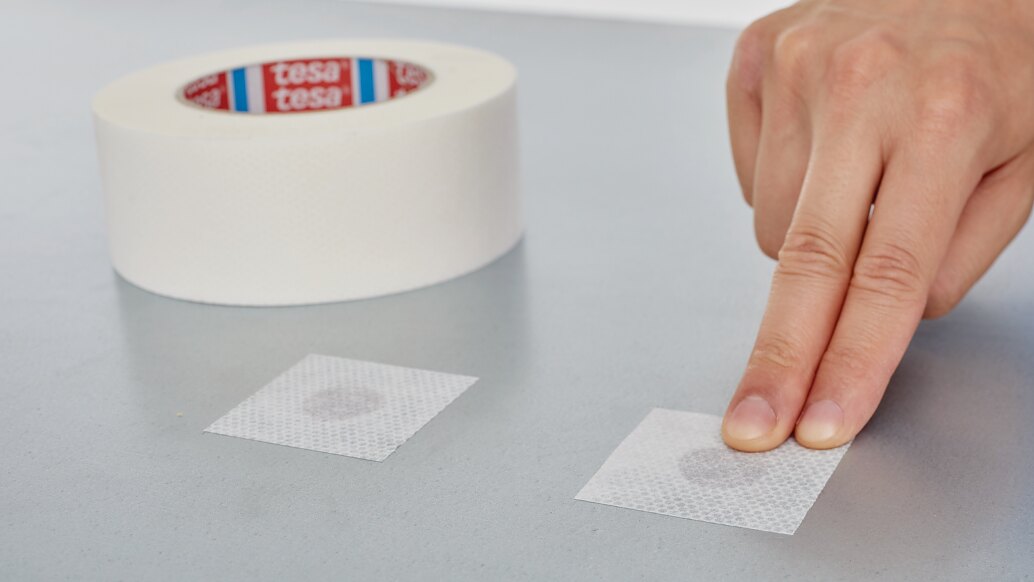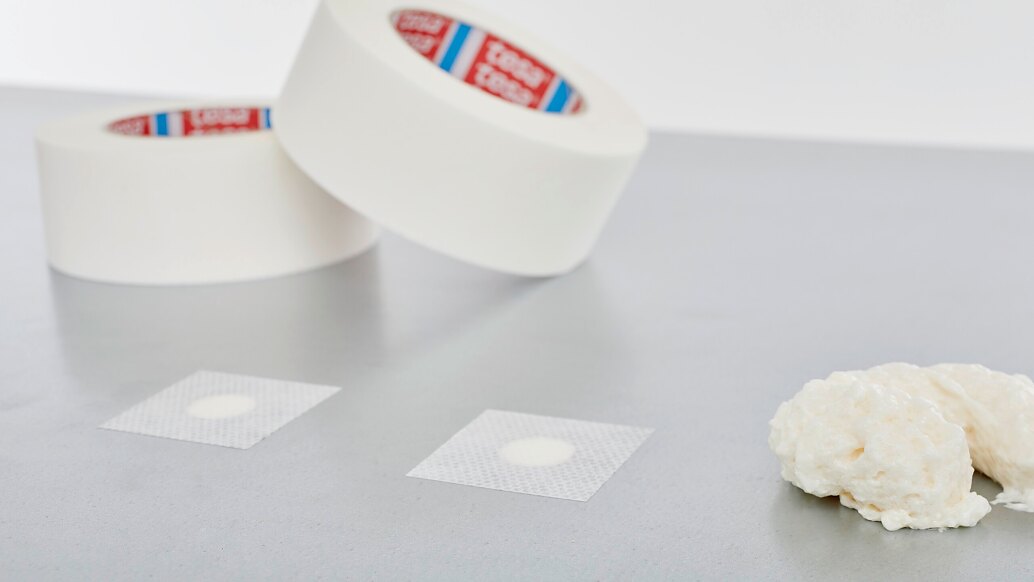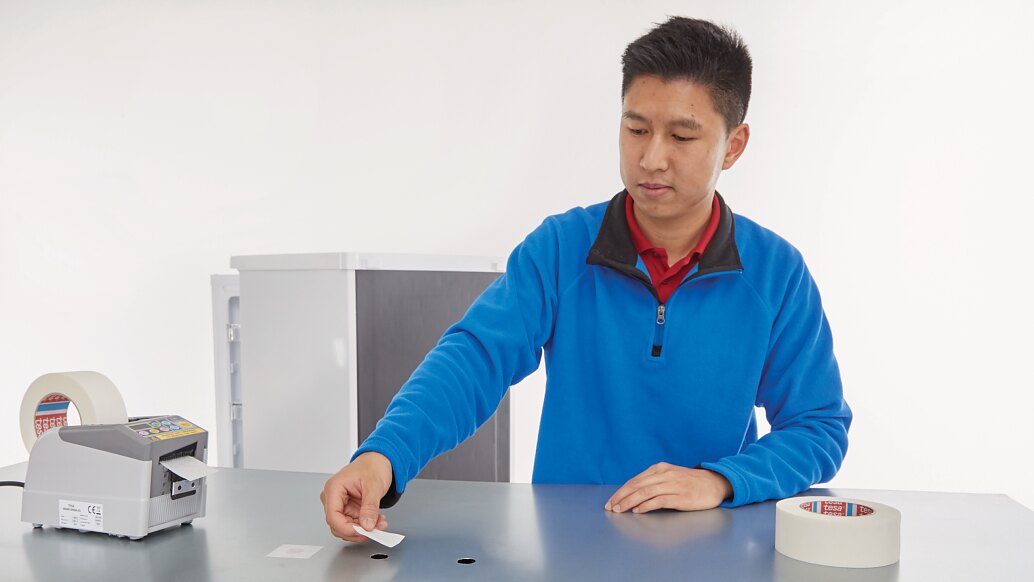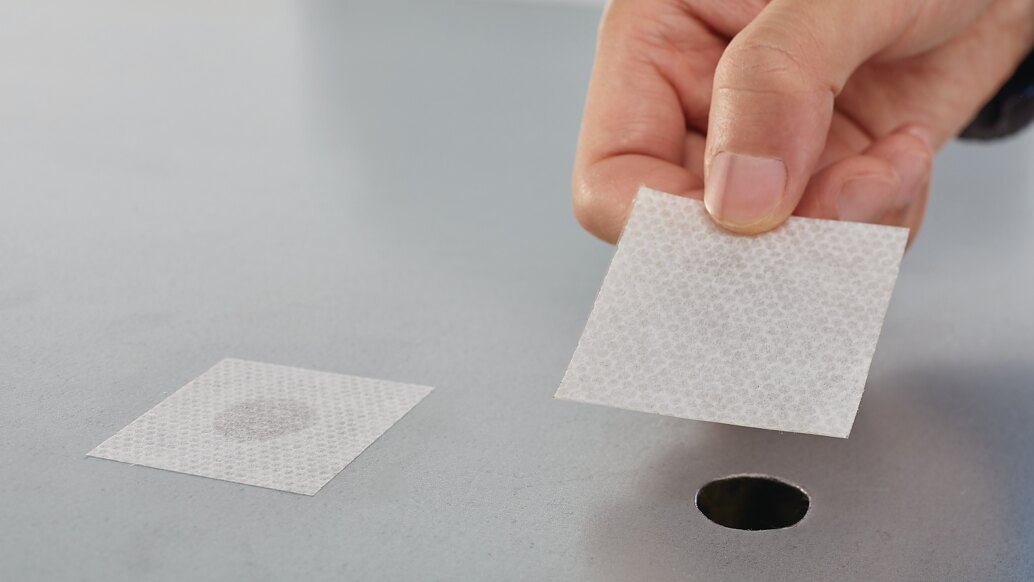 Thickness of tape
190

µ

m
Type of adhesive
acrylic
Backing material
non-woven
Color
white
Properties / Performance Values
| | |
| --- | --- |
| Elongation at break | 8 % |
| Low unwinding force | good |
| Tensile strength | 35 N/cm |
| Ageing resistance (UV) | very good |
| Operation temperature up to | 160 °C |
| Hand tearability | good |
| Air permeability | 21 cm³/cm²xs |
| Solvent free | yes |
| Temperature resistance | 160 °C |
| | |
| --- | --- |
| Adhesion to PE (initial) | 1 N/cm |
| Adhesion to ABS (initial) | 4 N/cm |
| Adhesion to PS (initial) | 3.7 N/cm |
| Adhesion to steel | 3 N/cm |
tesa
® products prove their impressive quality day in, day out in demanding conditions and are regularly subjected to strict controls. All technical information and data above mentioned are provided to the best of our knowledge on the basis of our practical experience. They shall be considered as average values and are not appropriate for a specification. Therefore
tesa
SE can make no warranties, expressed or implied, including, but not limited to any implied warranty of merchantability or fitness for a particular purpose. The user is responsible for determining whether the
tesa
® product is fit for a particular purpose and suitable for the user's method of application. If you are in any doubt, our technical staff will be glad to support you.