Innovation in Europe: Creating the future of appliances together
Yes, I would like to receive the study from tesa SE.

YOU WILL RECEIVE AN CONFIRMATION MAIL WITH A DOWNLOADLINK. 

In accordance to our privacy policy, your data will only be stored in a manner appropriate to the nature of the request to fulfill your needs. You may withdraw your consent to the processing of your personal data at any time with effect for the future.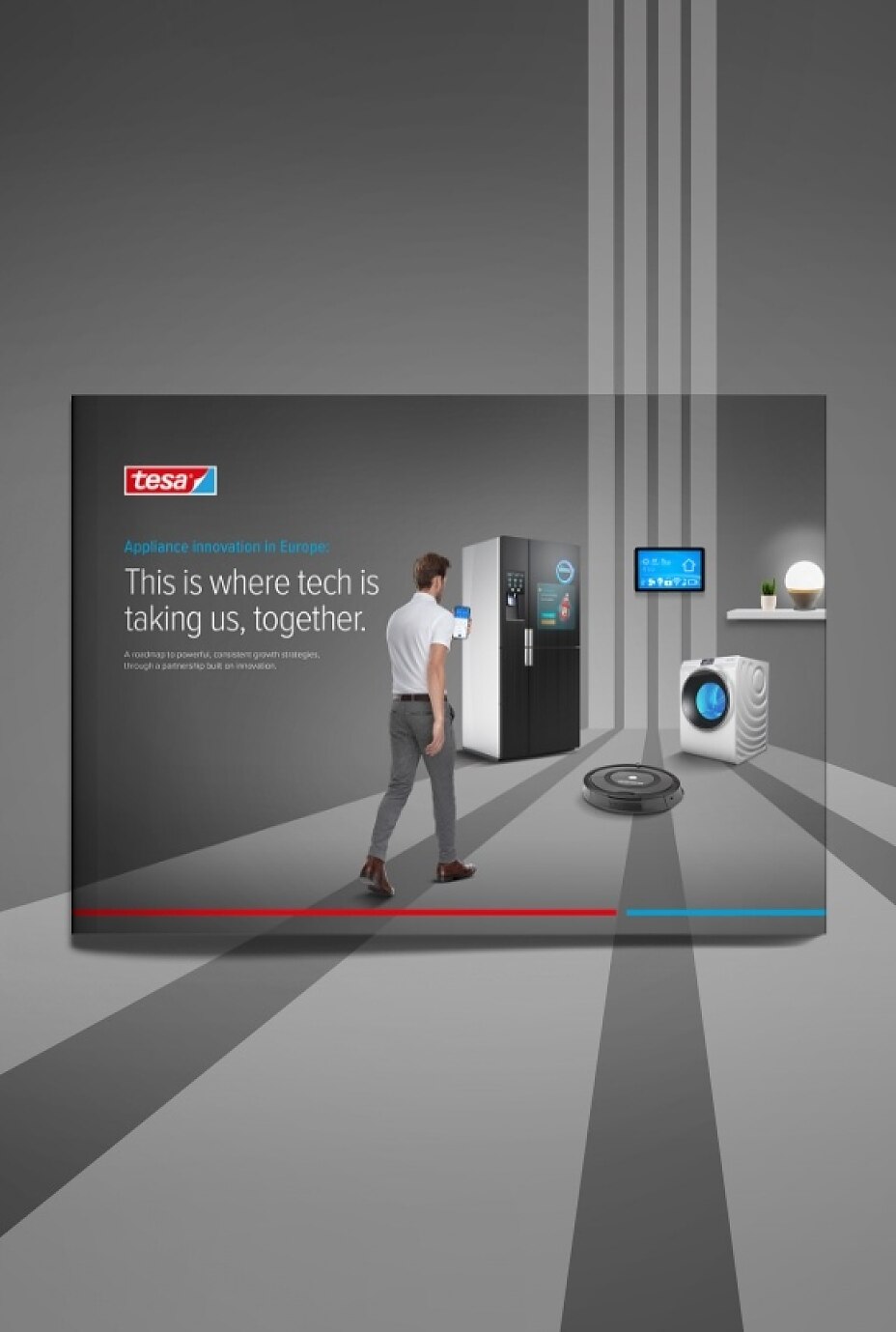 Creating the future of appliances together
In our new eBook for appliance manufacturers, we unlock the technological opportunities that will help grow your margins and improve your performance.  
From the current market situation, obstacles to growth and the future outlook, to smart homes, product customization, automation and aesthetic design, we cover everything that matters to the appliance industry now and in the future. 
Explore the current European landscape together with us. Share our expert view as we explore meaningful industries, like consumer electronics, and uncover transferable innovations to build powerful, consistent strategies for appliance growth across Europe. 
We have you covered on following topics:
Download your tesa appliance industry eBook for: 
Current market situation 
A focus on productivity and profitability 
A focus on digitalization 
A focus on brand equity and aesthetics 
tesa

Consumer Electronics and Appliance crossover opportunities 
…and much more