Digitalization, automation and transformation of appliance manufacturing
Like many manufacturing verticals, the appliance sector has entered a new era of digital transformation. This is Industry 4.0, and it is being driven by smart technology, data analytics and connected devices, which come together to create the industrial internet of things (IIoT). It is already a major component of the consumer electronics and automotive industries. In this article, we investigate the ways that digitalization and automation are also transforming appliance manufacture. 
IIoT technologies, along with a broader focus on digitalization, are enabling appliance manufacturers to increase efficiencies, radically altering how production lines and products are designed, produced, used and maintained. This rising tide of technological advancement is also helping to streamline operations and processes, as well as improving the sustainability of factories and supply chains. 
Connectivity, automation and opportunity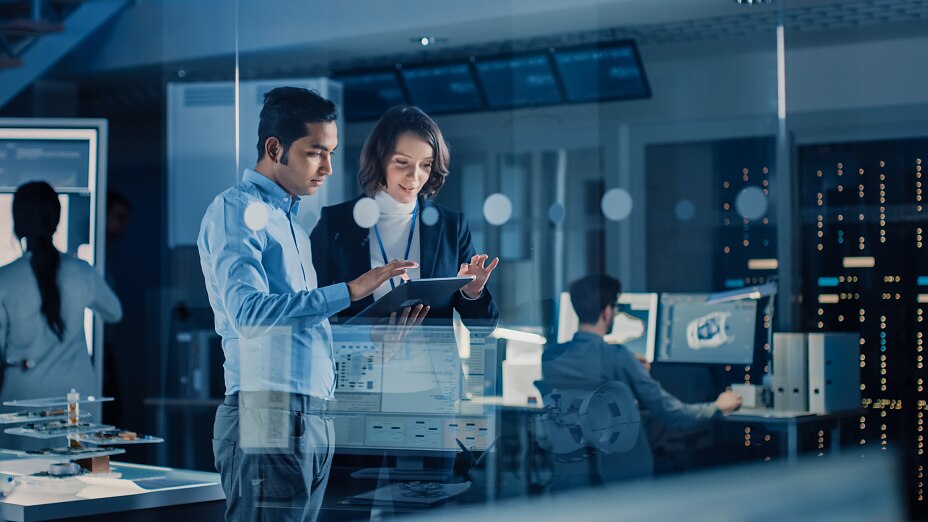 From robotic process automation, to automated production and driverless transport systems, your manufacturing environment is changing. In smart manufacturing facilities, intelligent IT systems are taking control of the process flow. They rely on IIoT connectivity to ensure all points in the ecosystem – the sensors, gateways, routers, applications and platforms – are operating together as a unified whole.  
Robotic process automation uses software to carry out repetitive tasks, transferring information between multiple applications. It is ideal for reducing costs by minimizing human errors and increasing compliance, as well as maximizing productivity and increasing go-to-market speed.  
Meanwhile, automated production combines conveyor systems for material transfer with a series of dedicated workstations. And when your lines become fully automated, operators are needed only for supervision, monitoring, adjustment and predictive equipment maintenance. Round-the-clock production, 365 days per year, becomes a feasible reality. Plus, improved quality, improved consistency, reduced waste and safer working conditions are additional direct advantages. 
At the same time, through IIoT connectivity, autonomous sorting robots provide a flexible manufacturing and warehousing solution, quick to implement, and highly accurate when undertaking tasks. Collaborative, communicating with and detecting other robots and endpoints, they move independently, navigating with sensors and cameras, and employing machine learning to make decisions. 
Stronger partnerships through digitalization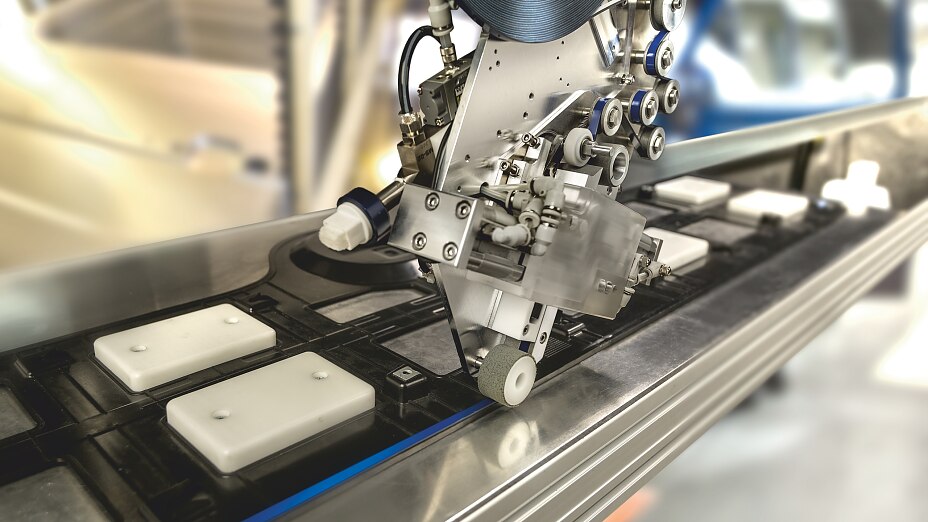 Yet all this automation through connectivity is only one element of digitalization. At tesa, our digital tools and services allow us to build stronger partnerships with appliance manufacturers. As your pace of innovation accelerates, we exchange and evaluate up-to-date information with our partners, performing test procedures and sharing measurement results with businesses all over the world.  
By embracing the opportunities offered by Industry 4.0, we've built an intelligent network of systems and processes. This allows us to recognize customer needs earlier, innovate faster, and utilize machines more effectively.  
Centers for excellence, built around our partners 
Through our customer solution centers (CSC), our partners are actively involved in the further development of our existing product ranges, as well as ensuring our innovations blend seamlessly with their production lines. We have built our CSCs around the needs of our partners. Not only can you test and experience new adhesive tapes up close with us, you can get actively involved in the process.  
We even form joint project teams with key international customers, partnering to achieve the optimal solution, as well as anticipating trends and setting new industry standards.  
tesa

automation for improved efficiencies 
When we work together closely, you can use our innovation and R&D to improve your own products, processes and productivity. For example, our work on Porsche Taycan production lines can deliver benefits to appliance manufacturers.  
In today's automotive manufacturing world, we have developed an effective automation process, and we can do similar for you in the appliance industry. Watch the video to see how our solution takes the strain off Porsche Taycan production lines and reduces the raw material inventory.