tesa

® Draad shower glass wiper, chromed metal & plastic parts, self-adhesive

The self-adhesive tesa® Draad shower glass wiper is reliably attached to a wall without drilling. It's a handsome rounded tool. No surfaces are damaged in mounting. The holder can be simply removed at any time, without a trace left behind. Only a new adapter BK27 is needed to put it up in another spot.
Shower glass wiper, with

tesa

® Power.Kit technology (all-in-one adhesive mounting solution)

Chrome-plated metal with a sturdy handle, round style

Reliable hold, guaranteed stainless
All Product details
Product details
User reviews
FAQs
Product details
Product description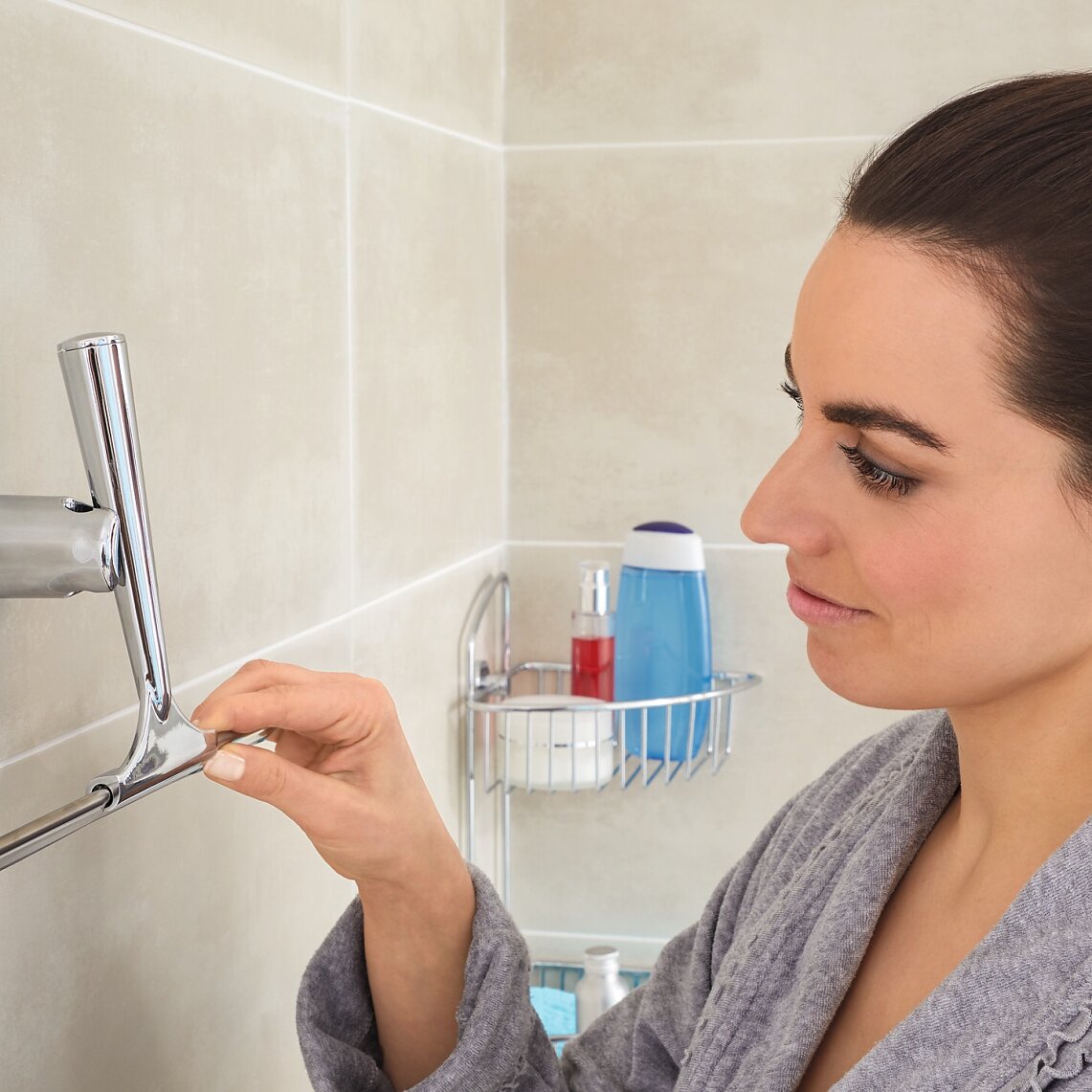 Product description
Keeping your glass shower clean is important, and having a good spot to store your wiper out of the way is even better. The tesa® Draad shower glass wiper is a handsome cleaner that can be mounted on a wall without drilling. Rather, it uses an adhesive solution that takes 12 hours to set. The bracket is chromed and waterproof. Removing it can be done at your convenience, without any trace remaining. With a new adapter BK27, it's child's play to remount the wiper elsewhere. tesa.Power.Kit Glue: Warning! Hazardous respirable dust may be formed when used. Do not breathe dust.
Shower glass wiper, with

tesa

® Power.Kit technology (all-in-one adhesive mounting solution)

Chrome-plated metal with a sturdy handle, round style

Reliable hold, guaranteed stainless

Works on tiles, metal, natural stone, marble, concrete, wood, glass and many types of plastic

Does not work on wallpaper, stucco and other surfaces with non-stick coating
Quickly removable, no trace left behind, easy to remount with new adapter BK27

Simple application without drilling

Product dimensions: 175mm x 239mm x 55mm